Felt wheels for polishing (Bobs)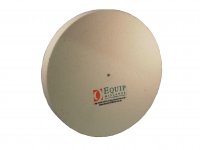 Manufactured from 100% virgin white or grey wool, Felt Wheels are widely used throughout the metal finishing industry for example the finishing of aircraft turbine blades.
Felt Wheels, or Felt Bobs can be shaped to the profile of the surface to be finished which makes this a very versatile product. These are used with plastibrades or cement and grits for scurfing or deburring operations. Also can be used for polishing with Solid Bar Compounds.
They are available in three densities - soft, medium and hard - and a vast range of diameters and widths are available from stock.
Please contact our sales team for any special requirements.