Polishing Bars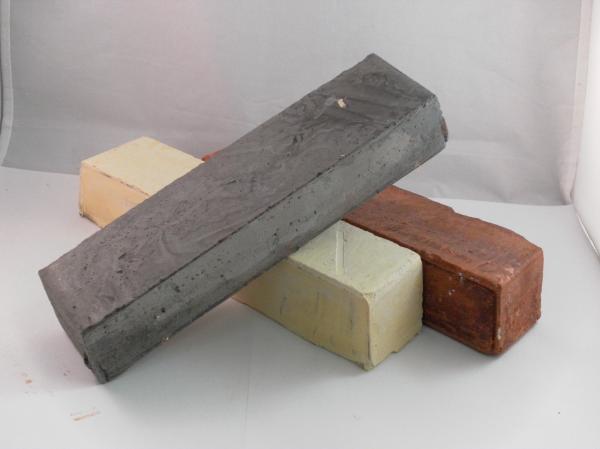 Solid Bar Compounds are made up of fine abrasive grain in a suspended state and used to achieve a polished mirror finish. This product can be available in varying sizes, but most commonly in approx 200x50x50mm used on manual polishing machines.
There are 3 types of polishing bar we stock:-
Tripoli - These are a range of polishing bar mainly used on non-ferrous metals or plastics.


Fused Alumina Bars - These bars are made with the fused alumina grain, which is a very hard and tough abrasive, normally used on ferrous metals. This product is designed for heavy cutting operations or the production of a brushed stroke line finish.


Calcined Alumina Bars - Calcined Alumina is again a hard abrasive but can range in grades of hardness and particle size. This offers a range of bars to 'cut and colour' or give high colour on ferrous metals. The properties of these bars can be varied almost infinitely to create many types of finishes.
An extensive range is available (as with liquid polish) including grades for very high stock removal to high mirror finishing (used with standard calico or sisal mops).
Please contact our sales team for any special requirements.