Polishing Mops Calico Stitched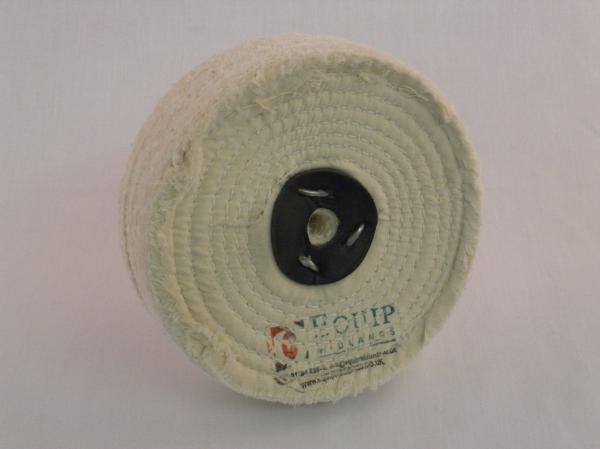 White Stitched Mops are made from calico material and are used as a general purpose mop. These mops can be used alongside cements and grits or greaseless satin compounds to achieve a satin surface finish or can be used with polishing bars to gain a high mirror finish where necessary.
As with all our mops these can be made using a variety of cloths, from harder treated calico to soft swansdown material depending on finish required.
This product comes in sizes from 50mm to 250mm diameter and 12.7mm to 50mm wide.
With all our mops the width is determined by sections, each section is approximately 12.7mm wide. For example, 1 section is 12.7mm, 2 section is 25.4mm and so on.
Please contact our sales team for any special requirements.
Prev | 1 | Next